MILDRED and RICHARD LOVING ......... Photos from a Turbulent Time (1965)
 THE LOVING STORY was shown on Valentine's Day Tuesday, February 14, 2012 on HBO and you should read about this Couple they are Wonderful People who fought for their Right to be Married!
Click here:  http://lovingfilm.com/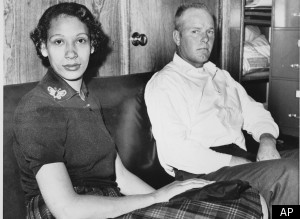 Tender Photos Unearthed from a Turbulent Time
SCROLL All the Way DOWN to View EVERYTHING!