Loretta Devine, Host
Los Angeles, CA - The Beverly Hills/Hollywood branch of the NAACP is celebrating their 100 years anniversary and is proud to announce this year's host, NAACP Award-Winner Loretta Devine (Broadway's "Dreamgirls") for the 19th Annual NAACP Theatre Awards. Past awards shows have traditionally been held in June immediately following the BET Awards, but for this year's slogan "A Salute To Black Theatre", will ring true on Monday, August 31, 2009 at 7 p.m. at the Directors Guild of America (DGA) Theatre located at 7920 Sunset Blvd. in Hollywood, California.
Tichina Arnold,
"Everybody Hates Chris"
This year's distinguished honorees include: Audra McDonald (Tony Award-Winner/Grammy Award-Winner) for Trailblazer Award, Tichina Arnold (CW's "Everybody Hates Chris") for the Spirit Award plus the Lifetime Achievement, President's and Community Service Award which will be announced at a later date. Presenter appearances can be expected by Hill Harper ("CSI Miami"), Hosea Chanchez (CW's "The Game"), Brian White (Universal Pictures' "Fighting" and "Stomp The Yard"), James Avery (NBC's "The Fresh Prince of Bel-Air"), Elise Neal (UPN's "All of Us"), and many more.
The nominees for this year's Beverly Hills/Hollywood NAACP Theatre Awards include: Nilaja Sun ("No Child...") and Michole Briana White ("Of Equal Measure" and "Two Trains Running") nominated for the Best Lead Female Role (Equity); Daniel Beaty ("Emergency"), Russel Homsby ("Two Trains Running") and Glynn Turman ("Two Trains Running") nominated for Best Lead Male Role (Equity). In addition, Charles Randolph-Wright ("Emergency"), Leigh Silverman ("Of Equal Measure"), and Israel Hicks ("Two Trains Running") are nominated for Best Director (Equity). Additional nominations include: Best Lead Female (Local), Best Lead Male (Local), Best Director (Local), Best Choreography, Best Costumes, Best Director of a Musical, Best Ensemble Cast, and Best Lighting.
The prestigious star-studded gala is produced in an effort to honor thespians of color among the best in the field of entertainment. The award show and two-day festival provides a platform for thespians to express their craft and share their contributions with an audience of their peers, the community and other individuals who crave live theatre in the 'City of Angels'. This year's festival will be at the NEW LATC theatre in Los Angeles on July 29-30th.
"This year's Theatre Festival will feature workshops on acting, directing, play-writing, dancing and mounting the 'One Person Show'. A special children's workshop/play-shop has been added along with the '10-minute-play'," states Executive Producer Tia Boyd.
The 19th Annual NAACP Theatre Awards will be sponsored by Honda, Verizon and the Los Angeles 8th District Office of Bernard C. Parks.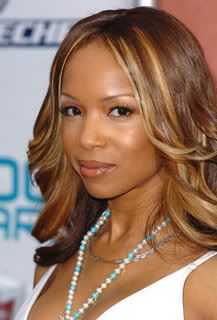 Elise Neal
For ticket purchases or more information, visit www.bhwdnaacptheatreawards.com
For Media Inquiries Contact:
Laura Wright, publicist, at Avid Exposure on (310) 358-9232 or PR@avidexposure.com