DICK CLARK...had A-Never-Give-UP Attitude!
By Ryan Nakashima, AP Business Writer  April 18, 2012
LOS ANGELES (AP) -- Dick Clark married music and television long before "American Idol." But his legacy extends well beyond the persona of the laid-back host of "American Bandstand" whose influence can still be seen on TV today.
He was the workaholic head of a publicly traded company, a restaurateur, a concert promoter and real estate investor. Clark, who died of a heart attack on Wednesday at age 82, left behind a fortune and is the model of entertainment entrepreneurship embodied today by "Idol" host Ryan Seacrest.

[Related: Remembering TV legend Dick Clark: His life in pictures]
"Work was his hobby," said Fran La Maina, the longtime president of Dick Clark Productions Inc.
La Maina started as the production company's financial controller in 1966. He estimates Clark amassed a fortune that reached into the hundreds of millions of dollars.
"He had this never-give-up attitude. He was a great salesperson and a task master," La Maina said.
Clark was one of the early pioneers of the idea that a public company can be formed around an entertainer's personal appeal. By the time La Maina went to work for him, Clark already had three shows on air: "Swingin' Country," ''Where the Action Is," and, of course, "American Bandstand."
He promoted more than 100 concerts a year back when promoters, not bands, called the shots. His roster included The Rolling Stones and Engelbert Humperdinck. In the 1970s, he launched shows like the "American Music Awards" and "New Year's Rockin' Eve" — shows that are highly valued by advertisers because fans still want to watch them live in an age of digital video recorders.
At one point, he hosted shows on all three major TV networks, including "The $20,000 Pyramid" on ABC, "Live Wednesday" on CBS and "TV's Bloopers and Practical Jokes" on NBC. All the while, he was hosting shows "Dick Clark's Countdown" and "Rock, Roll & Remember" on the radio and running a business.
"He had boundless energy and a remarkable ability to do innumerable things at any given time," La Maina said.
By the time it went public in 1987, Dick Clark Productions had several thousand employees, had launched a restaurant chain with Clark's name on it, and ran a communications-promotion business. Revenue exceeded $100 million a year and the company was profitable.
His daily schedule was daunting, even when Clark was in his late 50s and 60s, according to longtime board member Enrique Senior, a managing director at Allen & Co. who helped Dick Clark Productions go public.

[Related: Dick Clark, 'Bandstand' put Philly on cultural map]
Senior remembers taking a peek at Clark's schedule after meetings.
"It frankly was the schedule of a 20-year-old," Senior said. "This guy was a dynamo. I've never seen anybody who would be so personally involved in everything he did."
Despite its profitability, the business didn't always keep pace with Wall Street's quarter-by-quarter demands. Clark decided the company should be taken private by a third party, even though, according to Senior, "he could have taken the company over by himself."
"He said, 'I want a third party to do it so there's no question that I'm taking advantage of the shareholders.'"
In 2002, the company was taken private for $140 million by a consortium led by Mosaic Media Group Inc.
Instead of cashing out, Clark sold a portion of his 70 percent stake, while reinvesting the rest with the new ownership group and staying on as CEO. He voluntarily accepted $12.50 per share when other shareholders got $14.50. Usually, company founders seek the highest premium in a buy-out.
"He wanted to reward the people that were loyal to him and who entrusted him with the stewardship of their capital," said LeRoy Kim, another Allen & Co. managing director who guided the transaction. "He was a different type of entrepreneur. He was an incredible man."
Clark suffered a stroke in 2004 that affected his ability to speak and walk and led to a reduced role at the company.
In 2007, the company was sold again, this time to Washington Redskins owner Dan Snyder and his private equity firm RedZone Capital, for $175 million. Clark sold the remainder of his stake. He remained connected to the company only through his annual appearances on the New Year's Eve show.
Over the years, Clark invested in other assets outside the production company, including multiple properties in Malibu, according to Senior, Dick Clark Productions lawyer Marty Katz and others.

[Related: Celebrity Salaries: Then & Now]
He paid nearly $15 million for a 12-acre oceanfront estate in Malibu known as Gull's Way in 2002, according to the Los Angeles Times. He had offices and his home in Malibu.
In his later years, Clark was trying to sell shows "just like any other independent producer," said his publicist, Paul Shefrin.
Senior said Clark would still be coming up with new show ideas today if he could.
"I never ever saw a side of him that would make me think he was a narcissist or egoist or that he needed to be in front of a camera in order to feel accomplished," Senior said. "It was all one thing for him. I don't think he really cared as long as he was involved."
Despite recent legal tussles involving Dick Clark Productions — including a running dispute over who has the rights to the Golden Globe Awards — Clark's personal integrity has been "untarnished" over the years, Katz said.
Seacrest said in a statement that Clark "has truly been one of the greatest influences in my life."
"I idolized him from the start, and I was graced early on in my career with his generous advice and counsel," Seacrest said. "When I joined his show in 2006, it was a dream come true to work with him every New Year's Eve for the last six years. He was smart, charming, funny and always a true gentleman. I learned a great deal from him, and I'll always be indebted to him for his faith and support of me. He was a remarkable host and businessman and left a rich legacy to television audiences around the world. We will all miss him."
Dick Clark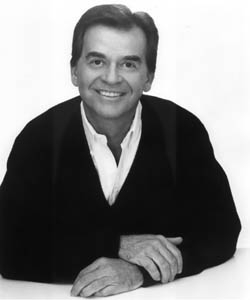 AKARichard Wagstaff Clark
Born: 30-Nov-1929
Birthplace: Mt. Vernon, NY
Died: 18-Apr-2012
Location of death: Santa Monica, CA [1]
Cause of death:Heart attack
Gender: Male
Race or Ethnicity: White
Sexual orientation: Straight
Occupation:TV Personality, Actor, Disc Jockey
Nationality: United States
Executive summary: American Bandstand
After graduating high school in 1947, Dick Clark started as an office worker at WRUN-AM in Rome, NY. Almost immediately he was asked to fill in for the vacationing weatherman, and within a few months he was announcing station breaks. His quick rise may have been helped by the fact that his uncle owned the station, and his father managed it.
By 1952, Clark was disc-jockeying at WFIL in Philadelphia, and subbed as host on a local TV show called Bandstand, with teenagers dancing to rock-and-roll records. Clark got the gig permanently when the show's first host, Bob Horn, was arrested for drunk driving. Bandstand went national as American Bandstandin 1957, and ran until 1989. Clark left the show in 1987.
Clark hosted and produced dozens of TV shows, from TV's Bloopers & Practical Jokes to New Year's Rockin' Eve, ad nauseum. He also produced the Jack Nicholson LSD flick Psych-Out (1968), and authored Dick Clark's Easygoing Guide to Good Grooming. But it was rock and roll that made Dick Clark a millionaire, and he was inducted into the Rock and Roll Hall of Fame in 1993. He died in 2012.
Dick's son RAC produces the annual Academy of Country Music Awards telecast.
---
[1] St. John's Health Center, Santa Monica, CA
Father: Richard A.
Mother: Julia
Brother: Bradley (killed in WWII)
Wife: Barbara Mallery (m. 28-Jun-1952, div. 6-May-1961, one son)
Son: Richard A. Clark ("RAC", b. 9-Jan-1957)
Wife: Loretta Martin (m. 25-Apr-1962, div. 1971, one son, one daughter)
Son: Duane (twin, b. 8-Jan-1965)
Daughter: Cindy (twin, b. 8-Jan-1965)
Wife:Karen Wigton (m. 7-Jul-1977)
University: BA, Syracuse University (1951)
Dick Clark Productions Founder (1957-2007)
    Delta Kappa Epsilon Fraternity
    Broadcasting and Cable Hall of Fame
    Radio Hall of Fame 1990
    Hollywood Walk of Fame Sunset & Vine (television)
    Rock and Roll Hall of Fame 1993
    Daytime Emmy 1979 (game show host)
    Daytime Emmy 1985 (game show host)
    Daytime Emmy 1986 (game show host)
    Daytime Emmy 1994 (lifetime achievement)
    Stroke 8-Dec-2004 (mild, with some speech issues)
    Heart Attack Santa Monica, CA (18-Apr-2012) fatal
    Risk Factors: Diabetes
TELEVISION
    TV's Bloopers & Practical Jokes Co-Host (1984-88)
    The $10,000 Pyramid Host (1973-88)
    Dick Clark's New Year's Rockin' Eve Host (1972-)
    American BandstandHost (1956-87)
FILMOGRAPHY AS ACTOR
    Confessions of a Dangerous Mind (31-Dec-2002) · Himself
    Bowling for Columbine (15-May-2002) · Himself
    Spy Kids (18-Mar-2001) · Financier
    The Suburbans (25-Jan-1999) · Himself
    Live Aid (13-Jul-1985) · Himself
    Deadman's Curve (3-Feb-1978) · Himself
    The Phynx (6-May-1970) · Himself
    Killers Three (Nov-1968)
    The Young Doctors (23-Aug-1961) · Dr. Alexander
    Because They're Young (Apr-1960)
    Jamboree (1957)· Himself
Official Website:
http://www.dickclarkproductions.com/
SCROLL All the Way DOWN to View EVERYTHING!